The trailer of Honsla Rakh just came out a few hours ago and people are going gaga over Shehnaaz Gill and Diljit Dosanjh's performance. Shehnaaz's fans are rooting for her on Twitter and other social media platforms. Undoubtedly, her fans can't keep their excitement to see her on the big screen.
The Big Boss 13 famed actors Shehnaaz and Sidharth Shukla were darlings of social media. Their fans even called them as SidNaaz. As per reports, Shehnaaz was completely heartbroken, inconsolable, and in shock after learning about the tragic demise of her close friend.
Honsla Rakh is the first project of Shehnaaz which is going to release after the untimely demise of her rumored boyfriend, Sidharth Shukla on 2nd September. The actress is still recovering from this personal loss and hasn't shared any updates on her social media handle.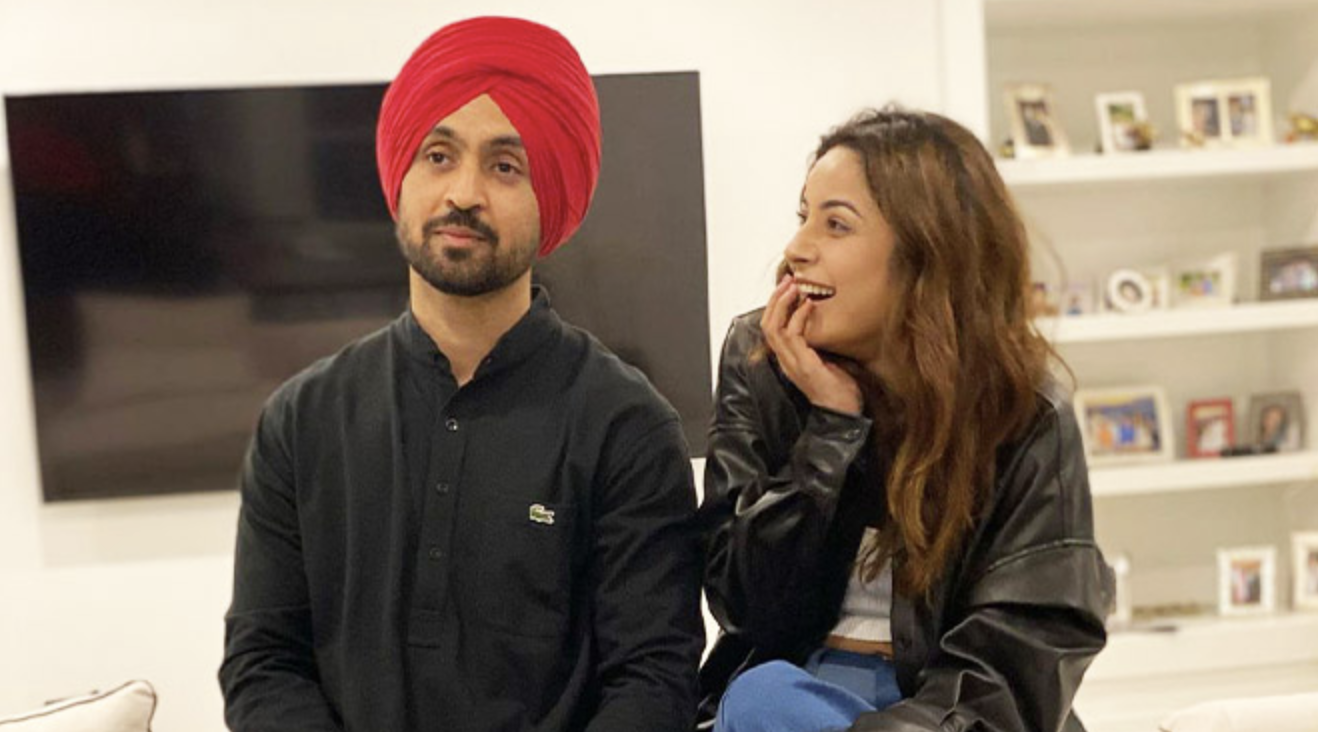 The movie, Honsla Rakh also stars Sonam Bajwa. Actor-singer Diljit shared the trailer of this movie earlier today. Honsla Rakh is a Punjabi comedy movie where Diljit, an NRI in Canada accidentally impregnates his wife, Shehnaaz. The trailer shows that the couple later files for divorce even before the baby is born.  Shehnaaz wants Diljit to have custody of the baby.
After facing many ups and downs and changing filthy nappies, Diljit finally learn to take care of his baby son. Years later, the actor falls in love with a Canadian woman which is played by Sonam Bajwa. He decides to make her his new wife and his son's 'mumi'. Both father-son duo comes up with exciting and funny ways to woo her. But as soon as some chemistry starts to brew between Diljit and Sonam, his ex-wife and original mother of his son, Shehnaaz, makes her way back to their life.
Twitter is showering immense love and strength to Shehnaaz. This goes without any saying that her fans have loved her performance in the movie and are there to encourage her and support her in all ways.
The movie is directed by Amarjit Singh Saroon and is going to release on Dusshera which is on October 15th. The official synopsis of the movie reads: 'It is a romantic comedy which is directed in Vancouver, Canada. The movie depicts the warmth, love, and emotional bond between a father and child, and true love between men and women in such modern times.'
Diljit Thind, the producer of the movie stated in a recent interview that the team of the movie is patiently waiting for Shehnaaz to recover as well as heal from her loss. A song shoot was originally planned in London on 15th September which got postponed for obvious reasons. The new date for the song shoot will be planned soon and the team of the movie wants Shehnaaz to be a part of it, as she is the leading lady of the movie. Diljit is in constant touch with the manager of Shehnaaz Gill and is in hope that the actress will soon contact them.
Shehnaaz's fans are praying for her to heal soon. However, nothing much can be said that whether the actress will be part of promotions or not.