When we talk about travel, luggage and bags is the first thing that comes to everyone's mind. They are the most integral part of any kind of traveling. These travel essentials offer an easy way to carry personal belongings. No wonder, there are various types of luggage and bags that can make your short or long trips convenient and hassle-free. However, before investing money in any luggage or bags, it is essential to ponder upon factors such as your way of traveling, destination, whether you want to carry or roll luggage/bags, strap configuration, size, brand, price, etc.
Finding the right kind of luggage and bags in the marketplace can be a daunting task. However, to ease everything, Amazon has a huge collection of premium branded luggage and bags. Plus, you can buy luggage and bags starting from just Rs.309. This offer is the best way to invest in top-notch luggage and bags without fretting about anything. Moreover, luggage and bags from every brand and company are available under one roof at jaw-dropping prices.
Here are some of the products under this offer mentioned below:
1. N Choice polyester purple travel duffle bag–
This duffle bag is made of polyester/nylon material which is water-repellent. The bag is hand-made in India and can carry almost every belonging of yours. It comes with an adjustable shoulder strap along with 270-degree zip around. The bag also has two-sided wheels for traveling convenience. The dimensions of the bag are 40 X 24 X 4. It is a unisex bag which is means men and women both can carry it. The price of this bag is Rs.450 and you can save around Rs.2049 on it.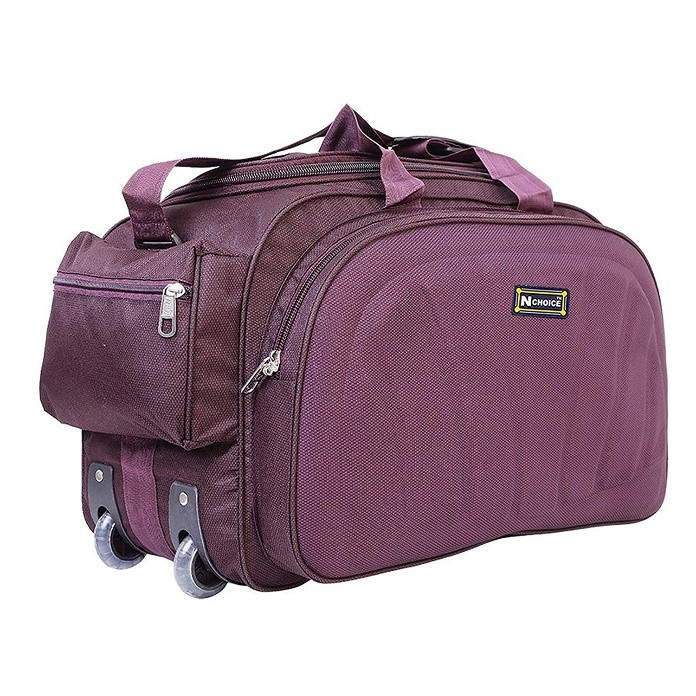 2. Kamiliant by American Tourister Blue hard-sided luggage–
If you are looking for something robust and durable for years then Kamiliant by American Tourister is the right choice. This hard-sided luggage is made from a polypropylene material which is perfect for rough handling while traveling. The luggage is water-resistant as well as wear-resistant. It has a number lock on it for extra safety and has four wheels for convenient traveling. Moreover, the stylish design and extendable handle type make this luggage worthy of purchase. The capacity of this luggage is 110.5 liters. After a discount on this luggage, its price is Rs.3199. It comes in various colors but the most opted color is blue.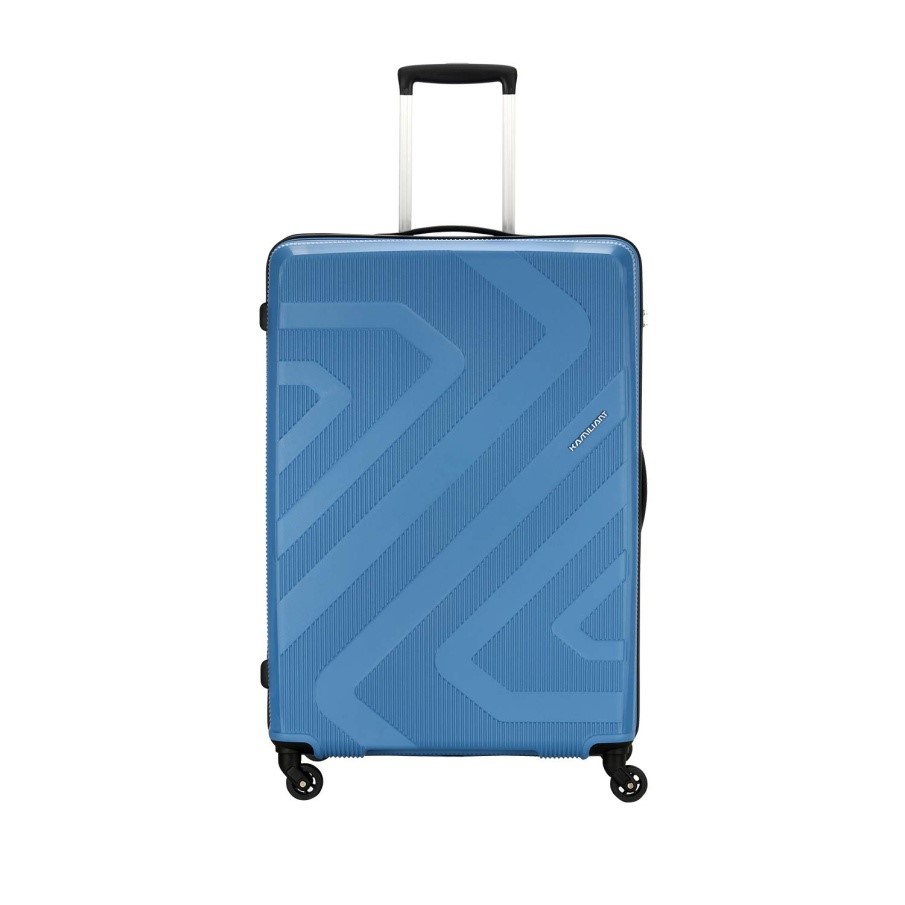 3. Zainto unisex leatherette duffle bag–
Unisex duffle bags are never going out of trend. The Zainto unisex leatherette duffle bag comes in three different colors, black, brown, and tan. It is made from top-notch textured and thick leather which will not rip or tear. Also, it is water-resistant and has quality zips. The adjustable shoulder strap of the bag comes with a comfortable cushion. The bag has a capacity of 35 liters and its dimensions are 47 X 28 X 27. This duffle bag is a perfect choice for small vacations, gym, or business trips. The bag comes with a 24-months manufacturer and seller warranty. Its price is Rs.999.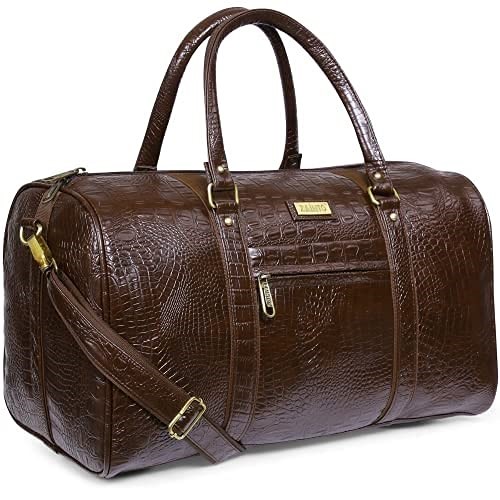 4. Skybags trooper hard-sided luggage set–
Having a stylish and premium luggage set is necessary for every household. The Skybags trooper hard-sided luggage set has a premium push-button trolley as well as retractable top and side handles. The set comes in small, medium, and large bags. It has a number lock and a spacious compartment. The set has one large zippered pocket and four wheels for better convenience. The material used in its making is polycarbonate. Its dimensions are 75 X 30 X 55. This unique and stylish luggage set is unisex and is available at the price of Rs.9999.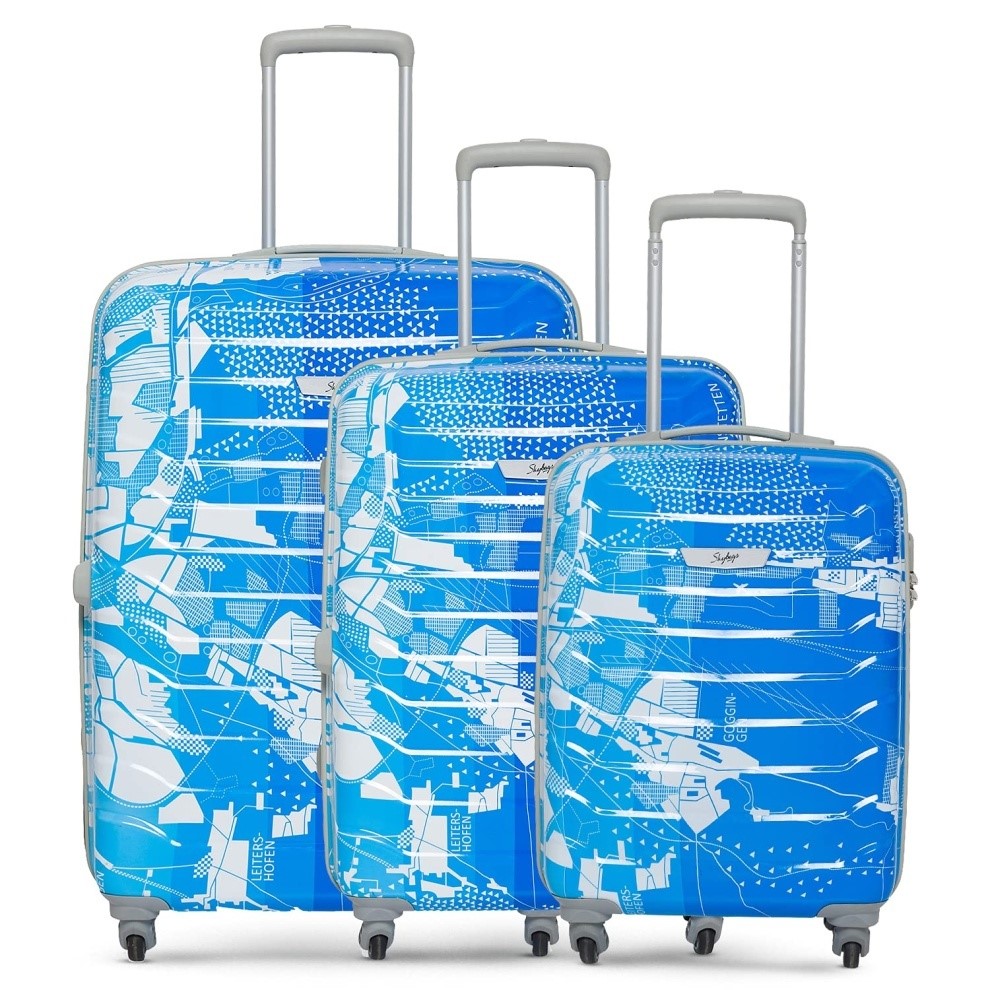 5. Verage Rome Teal carry-on wheel travel bag–
Carry-on wheel travel bags are perfect for short trips. The Verage Rome teal travel bag comes with a capacity of 43.8 liters. It is made of 100% water repellant EPS polyester fabric. This fabric offers durability and convenience while traveling. Also, the bag has anti-rust as well as an anti-corrosion coating. It has one external pocket and one big pocket. The dimensions of the product are 33 X 34 X 55. This unisex travel bag is available at a jaw-dropping price of Rs.794.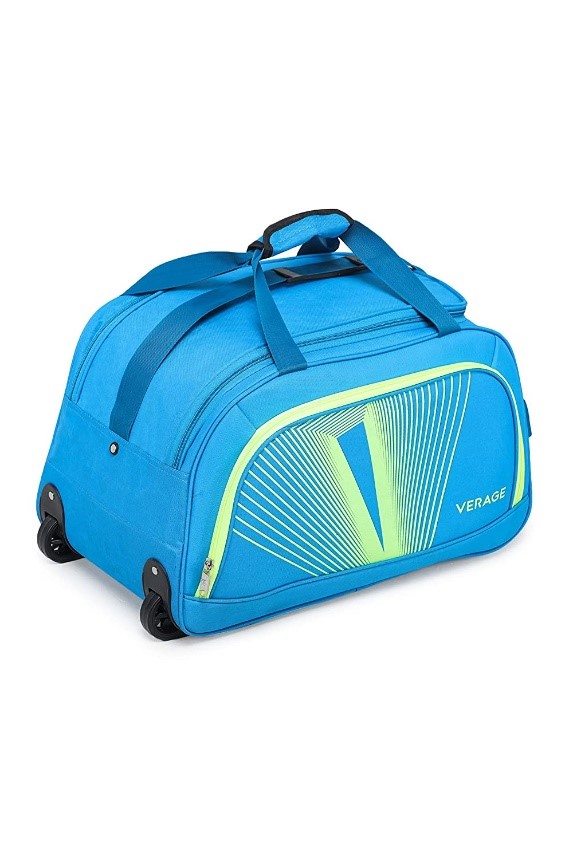 6. Priority ARC 51 cms Aqua Blue 2 Wheel Duffle Travel Luggage –
If you are looking for a sturdy travel bag in the form duffle bag then this is your cup of tea. It is designed with high-density fabric materials that are used to make bags lightweight, durable, and full of style. The best part is that the bag is water-resistant to keep your essentials inside protected from water or sudden rainfall. The polyester material and high-quality zipper make the bag very convenient to use. There is also a long shoulder strap that can be adjusted to give an immense amount of comfort to your shoulders while carrying it. It is a unisex duffle travel bag that comes with 40 liters capacity and weighs only 1200 grams. The bag comes with 2 wheels and 2 spacious compartments to give you comfort while traveling. During this amazing sale time, you can get this super stylish and sturdy bag at just Rs. 499/- on Amazon.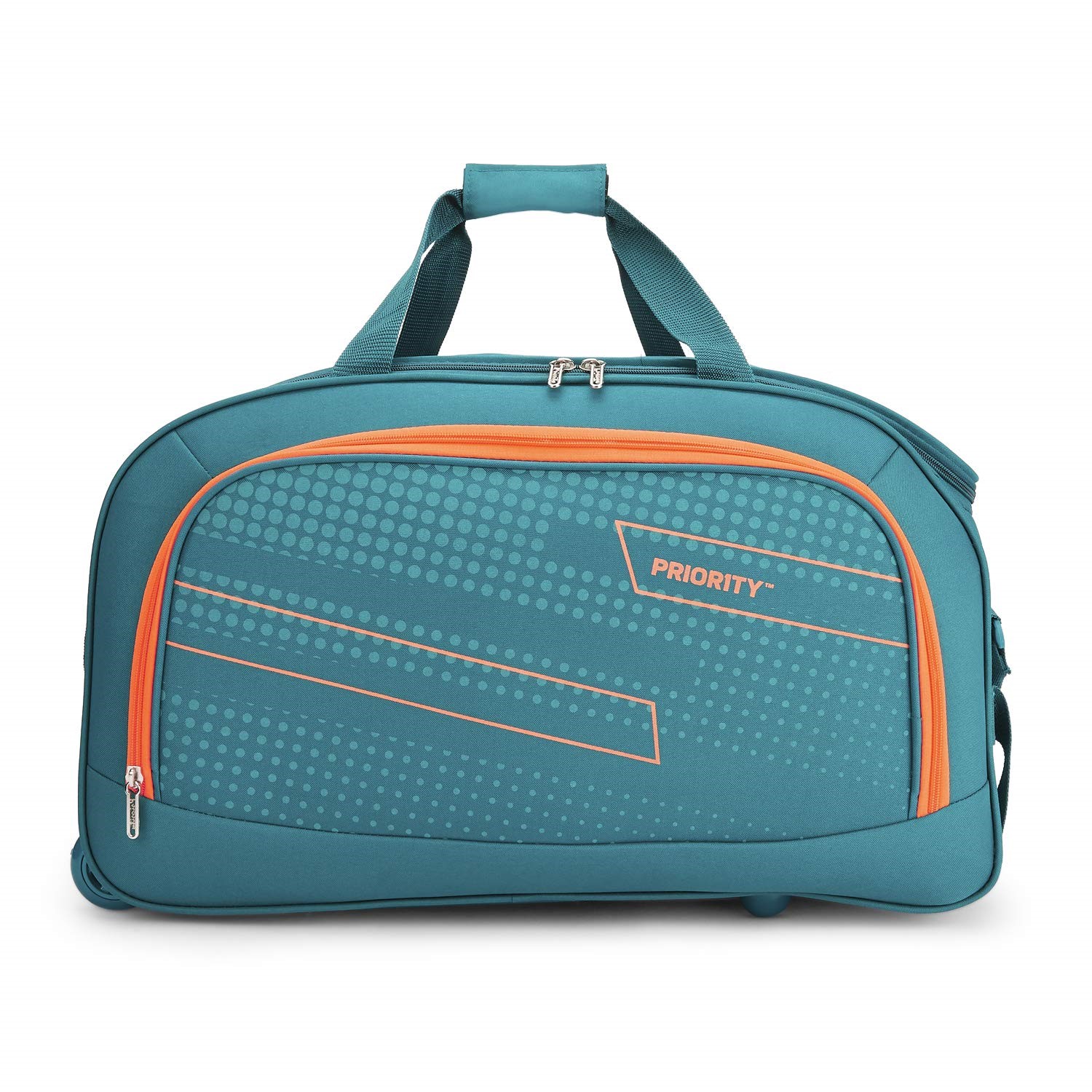 7.  Skybags Cardiff Polyester 55 Cms Red Travel Duffle –
If you are looking for a super-stylish branded travel duffle bag then you can also look at this product. Skybags, one of the popular names in travel bags and luggage, is offering a sturdy and fashionable Cardiff Polyester 55 cms travel duffle bag in red color to make you move in style. The premium-looking bag looks very stylish, has four-wheel support, user-friendly and accessible pockets, dual-grab handles, multi-utility compartments, adjustable sling strap, and spacious compartments to keep your travel super-convenient. It comes with a capacity of 39 liters and weighs only 2330 grams. With a butterfly lock, 2 compartments, and a 3 years manufacturer warranty, the bag is a steal-deal during the special sale time. Right now, you can grab this branded and premium-looking duffle bag at just Rs. 899/- on Amazon.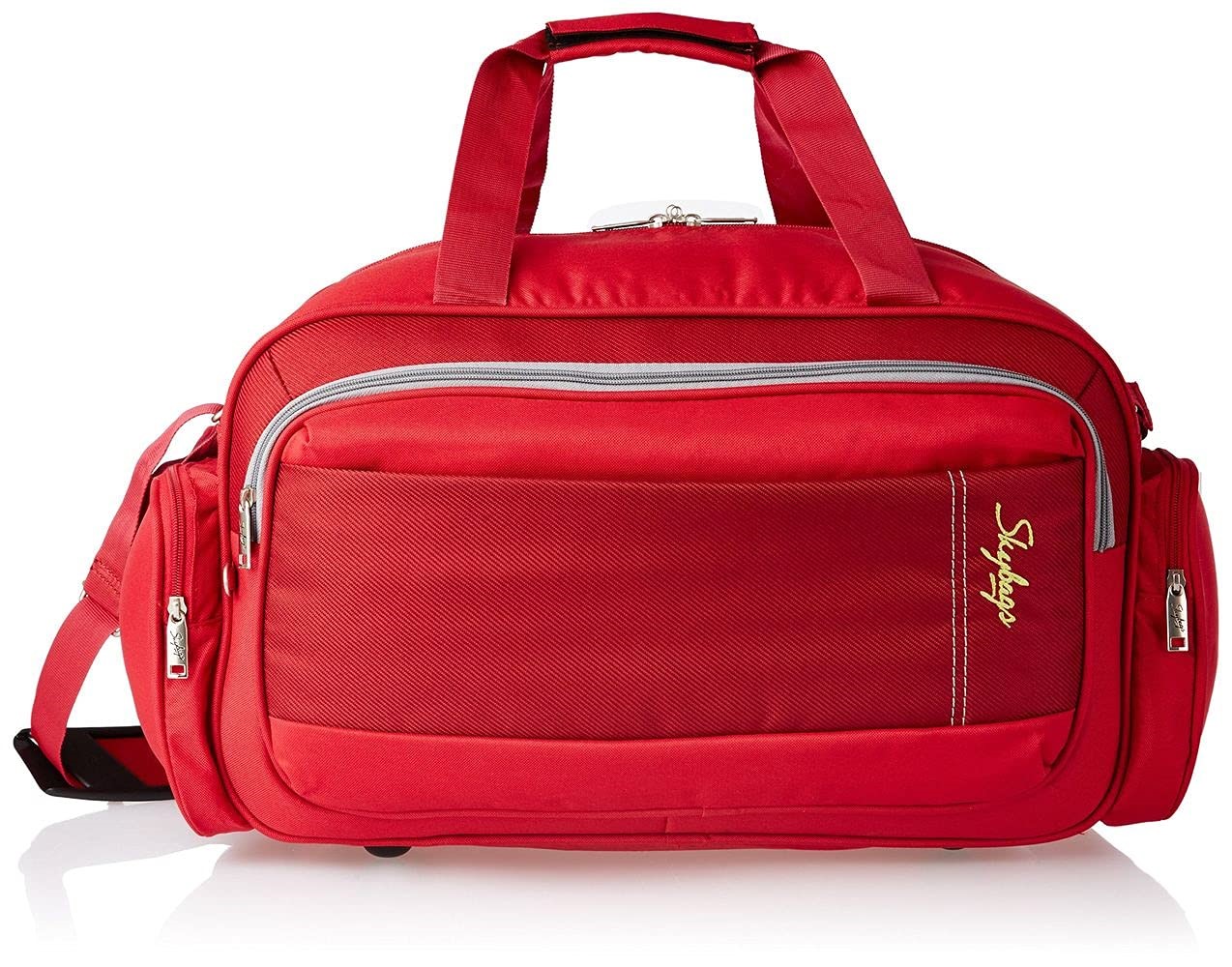 8. 70L Travel Backpack Hiking Bag Adventure Camping Trekking Bag Rucksack –
If you are an ardent adventure sports freak who loves to go on trekking, hiking, or indulge in adventure sports then having a travel backpack is one of the essential travel items for you. Right now, Amazon is offering a jaw-dropping deal on one of the best adventure sports bags like never before. This stunning value-for-money AFN Fashion travel backpack is going to redefine your adventure and act as a perfect companion. It comes with a sporty theme; spacious storage, highly secured features, and sturdy design to keep amplify the comfort, safety, and style quotient. It has multiple pockets with high-quality zippered closing, adjustable straps for flexibility, bottle pouches, adjustable waist belt, and flexible shoulder strap to give you an immense amount of comfort while trekking, hiking, and mountaineering. The best part is that it comes at just Rs.899/- during the special sale on travel bags and luggage on Amazon.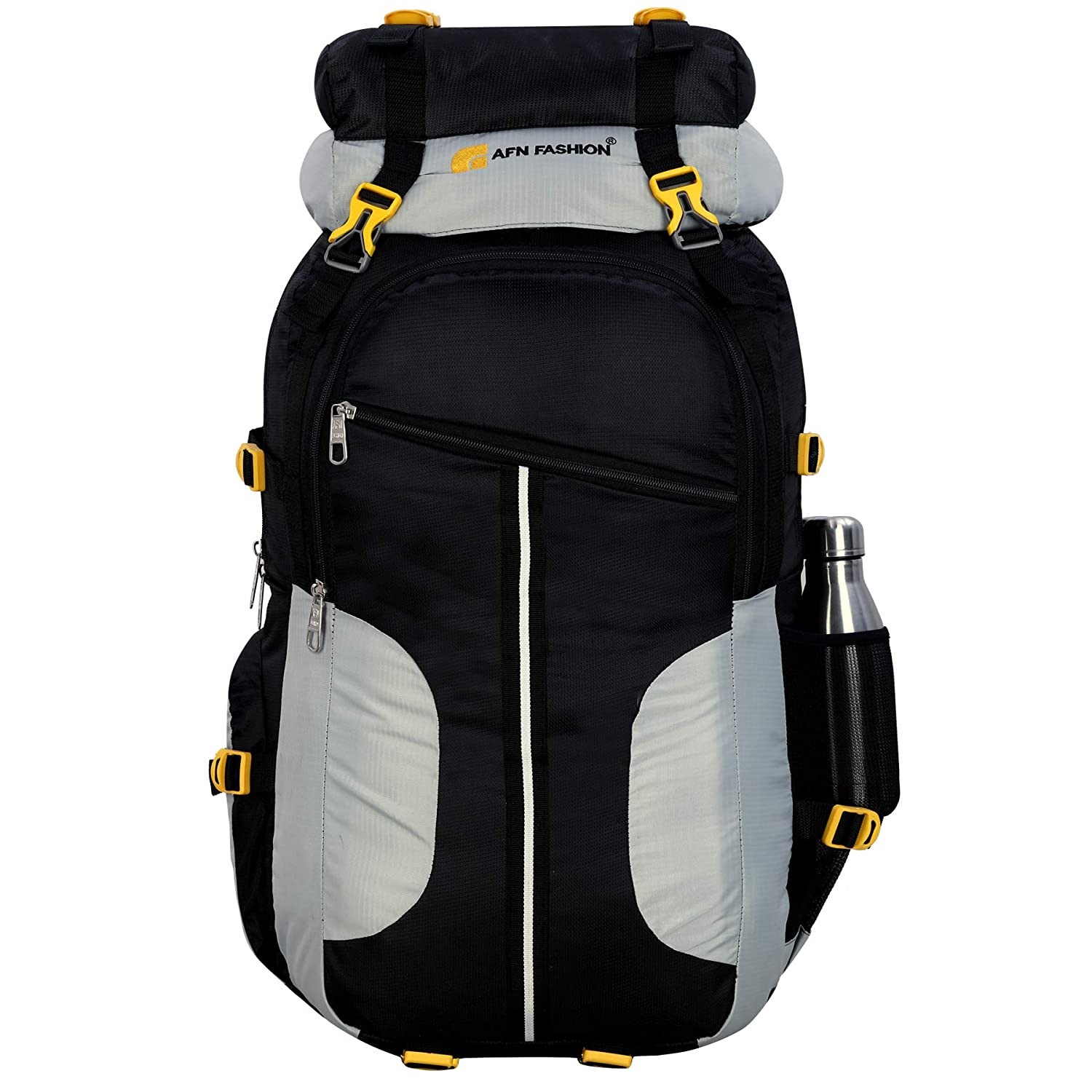 9. POLESTAR Flyer 55 Ltrs Red Rucksack for Hiking Trekking Travel Backpack with Rain Cover & Shoe Compartment –
Adventure trips are full of obstacles and difficulties. Adventure sports lovers always prepare themselves well to fight against all odds during the trip. However, having a sturdy, safe, and convenient backpack is still the most important travel accessory for ardent trekkers, campers, and mountaineers. Hence, POLESTAR, one of the leading adventure sports kit and products makers, brings a super-stylish Red Rucksack Travel Backpack with Rain Cover and Shoe Compartment. It will save you and your travel essentials during the bad weather and you can enjoy in any kind of situation without worrying a little about your belongings and essentials. The bag is very spacious and comes with multiple compartments to keep your essentials organized on the go. There is a separate shoe compartment outside to keep your shoes safe and easily accessible. It also comes with a breathable mesh sponge padding to let the air circulation intact throughout the trip. The backpack also has yoga mat holders, ergonomic S-curved straps, a Cap closure right at the top along with zip pockets to provide security to your belongings. The best part is that this super stylish and feature-loaded bag comes at just Rs.798/- during the special sale on Amazon.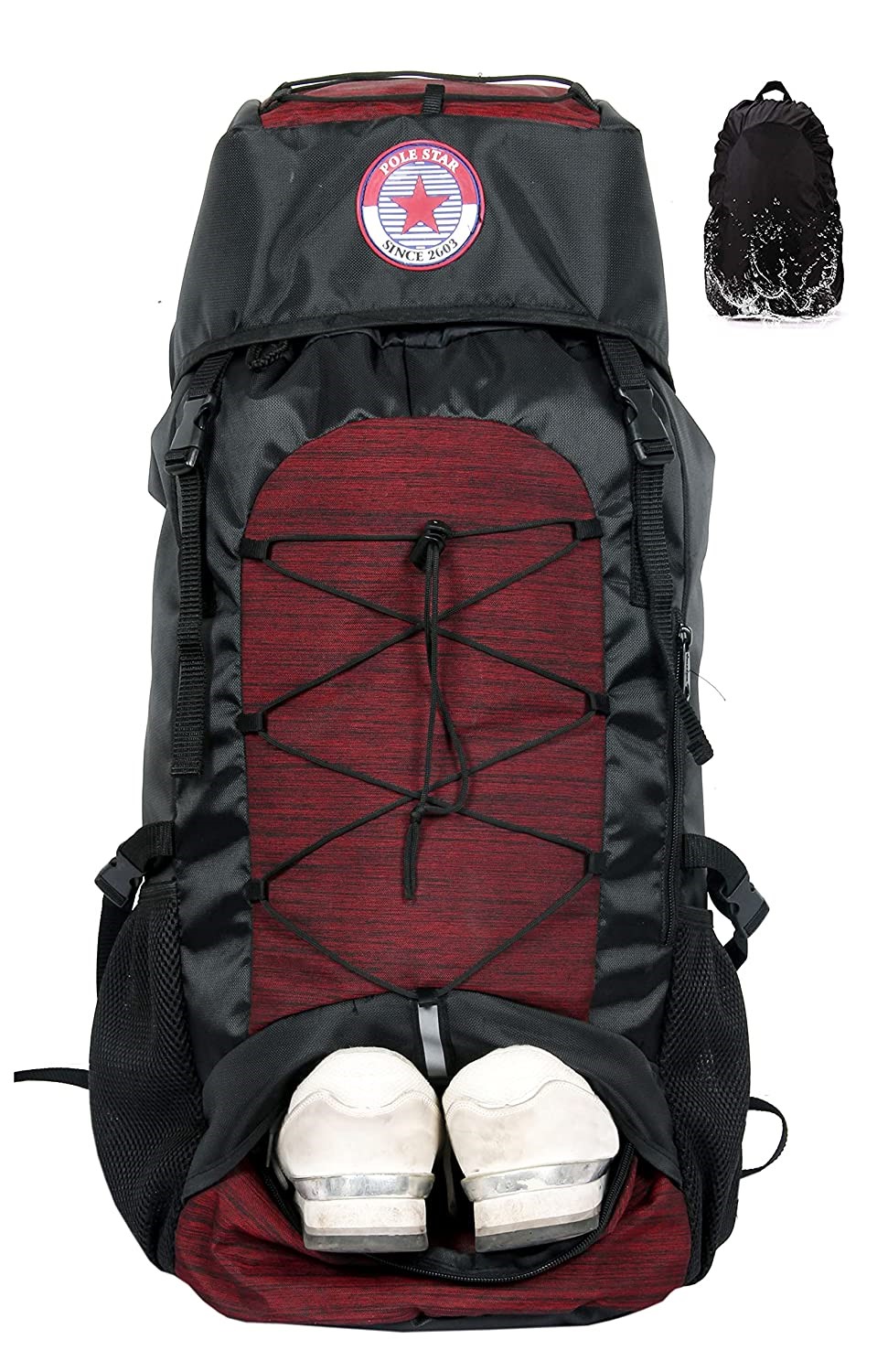 10. House of Quirk 6 PCS Travel Storage Bag –
When you are going for a family/long trip then it's very important to keep small storage bags to keep your essentials organized. Hence, House of Quirk brings a set of 6 travel storage bags to keep your travel easier, comfortable, and hassle-free. It brings a pack of 6 packing cubes that are also known as travel luggage organizers for any kind of travel. They are in the form of cubes, and are multi-functional. Every bag is spacious and designed with high-quality material. With amazing design and waterproof material, the storage bags will make your travel super-comfortable and convenient. The best part is that you can grab a set of 6 pieces at just Rs. 449/- during the special sale on Amazon.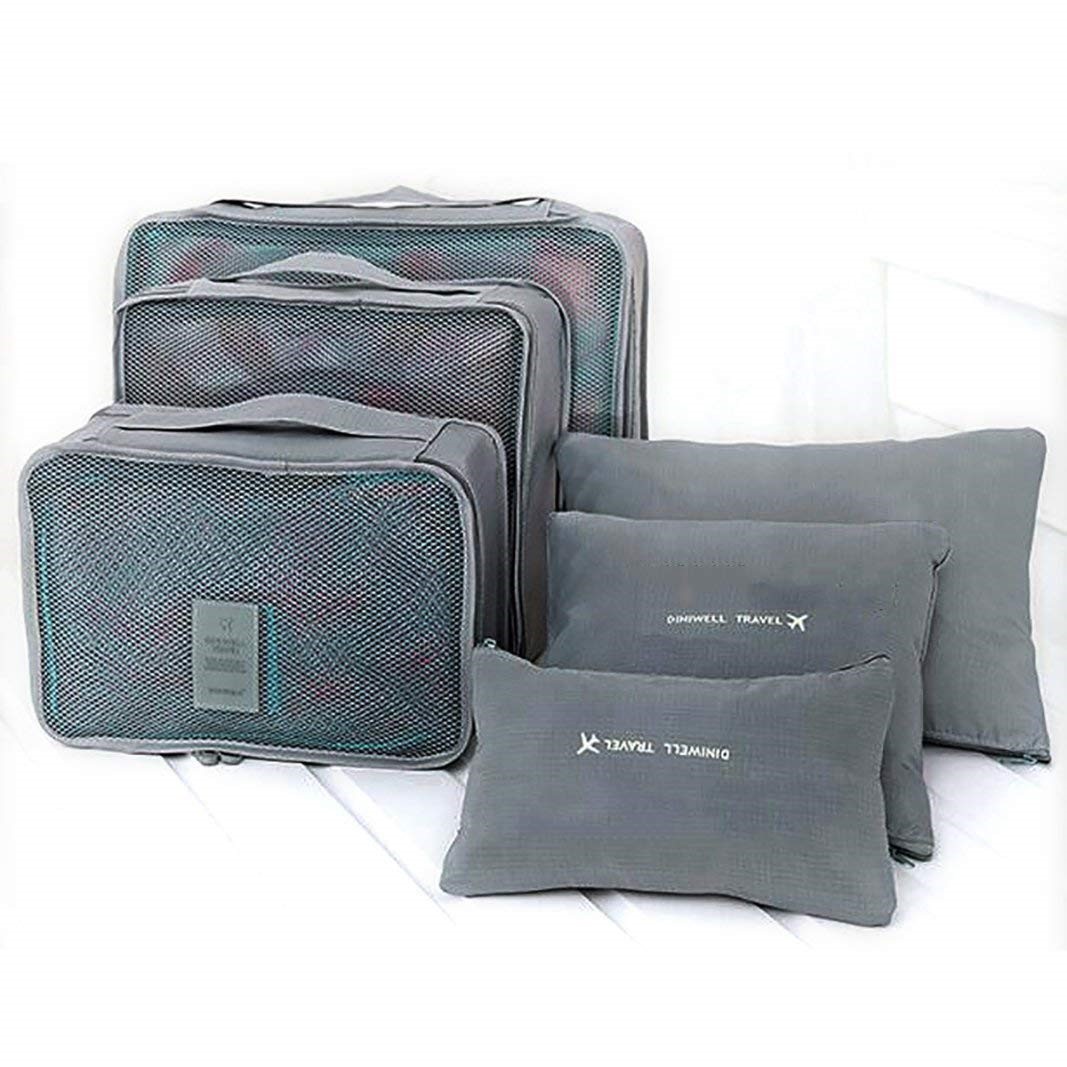 Conclusion
Buy luggage and bags that offer you convenience, longevity, and increases your style quotient. All these bags and luggage mentioned above from Amazon's offer starting from Rs.309 are of top-notch quality. The best part is that shoppers can get heavy discounts on every luggage and bag that will help you save a lot of money. Therefore, this is the best chance to grab the best luggage and bags without breaking your bank.