No doubt, protein plays an important role in our diet. It is an indispensable macronutrient that's important to build muscles, repair broken tissues, and form hormones and enzymes. In fact, a protein-rich diet helps to manage and lose weight. Modern dieticians and nutritionists pay a lot of attention to protein intake in the daily diet. Knowing the fact that, it's difficult to fulfill the prescribed intake of protein through daily diet people are now taking protein supplements. Be it a gym-goer or a professional, health supplement-making companies are now offering the best range of protein supplements for every age group. One can find a wide range of protein powders, including whey protein, casein, pea, soy, hemp, and many more. The best part is that Amazon will help you to order your favorite protein right at your doorstep. The e-commerce company has recently unveiled it's brand new category for protein-based supplements and powders. And, while offering premium quality protein shakes and supplements, the company has also rolled out some jaw-dropping discounts that will make your day.
Let's now take a look at some of the best protein supplements that are being offered by Amazon.
Whey Protein Powders from Optimum Nutrition
If you are planning to build muscles and recover from muscle injuries then this is the best product for you. It will give you 24 grams of premium quality protein to help to build your muscles and elevate your strength to a new range. It can be taken at any point of the day, including right in the morning or when you are about to leave for your gym. It is a gold standard 100% whey blend, consisting of protein isolate, whey peptides, whey protein concentrate, 5 grams BCCA, and 4 grams of glutamic acid and glutamine in every serving that will help users to build lean muscle mass. The best part is that it's a Gluten-free protein, and is made from European Whey Protein Isolate as well as whey protein concentrate. To check its authenticity, one can easily send the 6 digit code published on the box at 57575 via SMS or visit the website, Authentication.in. This incredibly amazing protein powder comes in four flavors and will cost you only Rs. 2799/- on Amazon.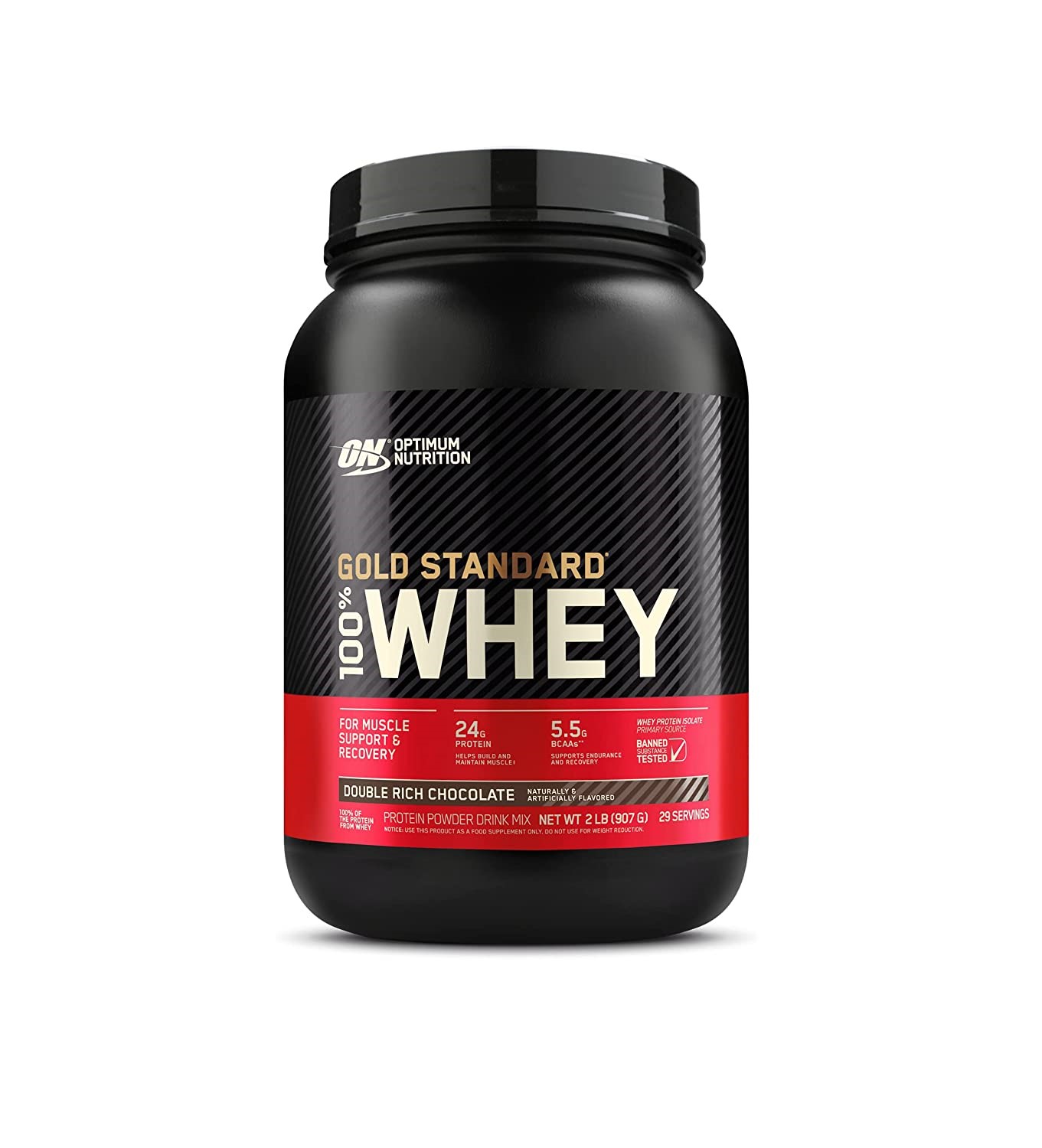 OZIVA Protein & Herbs for Women
If you are a woman and looking for a trusted as well as Ayurvedic protein powder then look no further than this. The brand, OZiva is known for making Ayurvedic health supplements. This time, the brand brings Proteins and Herbs for women that contain 22g of whey protein, 6.5g BCAA, and 28 multivitamins. It also contains some essential Ayurvedic herbs, including cinnamon, green tea, flax seeds, Shatavari, tulsi, curcumin, Guduchi, and papain to give you overall health benefits. The best part is that it is gluten-free, soy-free, and doesn't have any artificial sweetener. The protein is designed to improve stamina and tone up the body. The product comes in 500 grams and it will cost you just Rs. 1519/- on Amazon.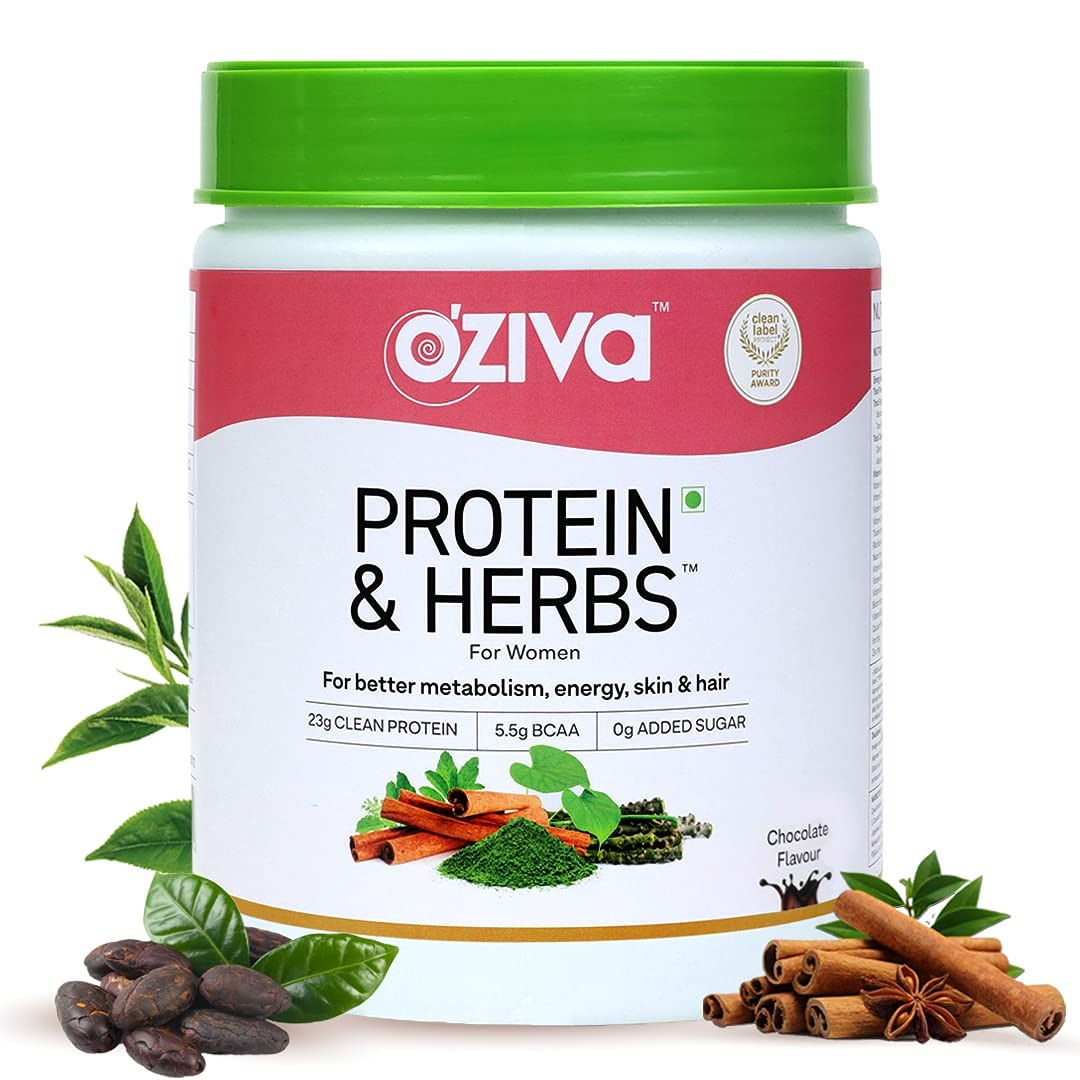 MuscleBlaze Raw Whey Protein Concentrate 80% With Included Digestive Enzymes
MuscleBlaze doesn't need an introduction. In the health industry, it is one of the powerful and reputed protein supplements manufacturers. The brand has given some of the best health supplements to athletes, sportsmen, bodybuilders, etc. This time, the brand offers raw and unflavored whey protein that one can take in different forms. You can make a cake, protein shakes, bars, or smoothies. You can add any flavor or form to it. It offers an amazing protein intake in every serving of 30 grams that includes 5.2 grams of naturally occurring BCCAs, 24 grams of protein, and 11.2 grams of EAAs along with digestive enzymes. The best part is that it is made up of a minimalist processing process to offer raw and authentic whey protein nutrients to the users. It is 100% tested, certified, and authenticated by Labdoor, USA. This incredible whey protein raw with added digestive enzymes comes in a 1kg pack and will cost you just Rs. 1499/- on Amazon.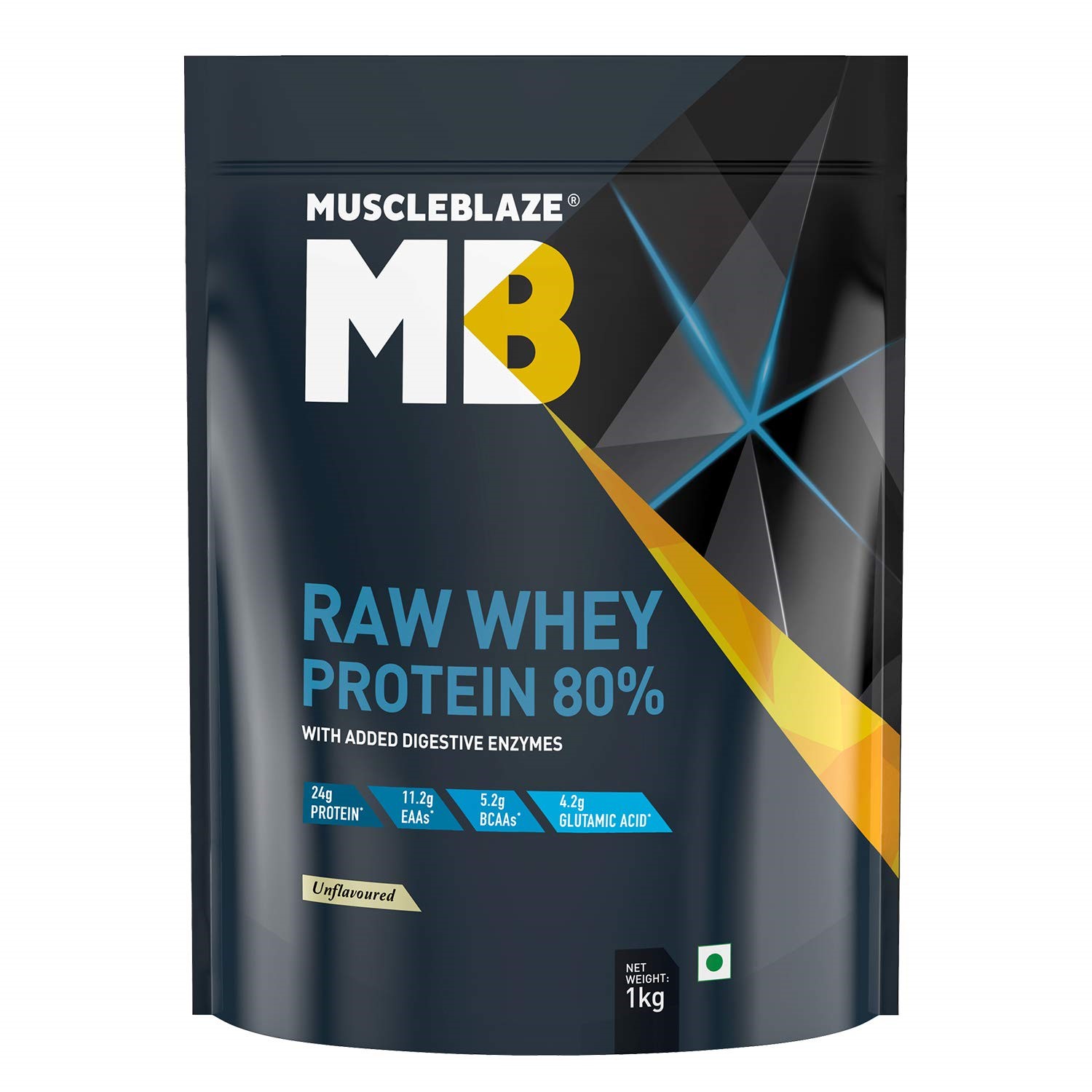 Healthkart Whey Protein
It is yet another promising brand that offers incredible health supplements, including protein powders. This special whey protein product is meant to build your muscles with some essential nutrients, vitamins, minerals, and protein. It includes 11.28 grams of EAAs, 3.6 grams of SEAAs, 5.9 grams of BCCAs, and 4.21 grams of glutamic acid in each serving of 30 grams. The best part is that it doesn't have any added artificial flavor or sweetener to protect you from unwanted calories. The product is manufactured in a HACCP-certified unit to offer the best quality to the users. The product comes in a 1 Kg pack and costs you only Rs. 1598/- on Amazon.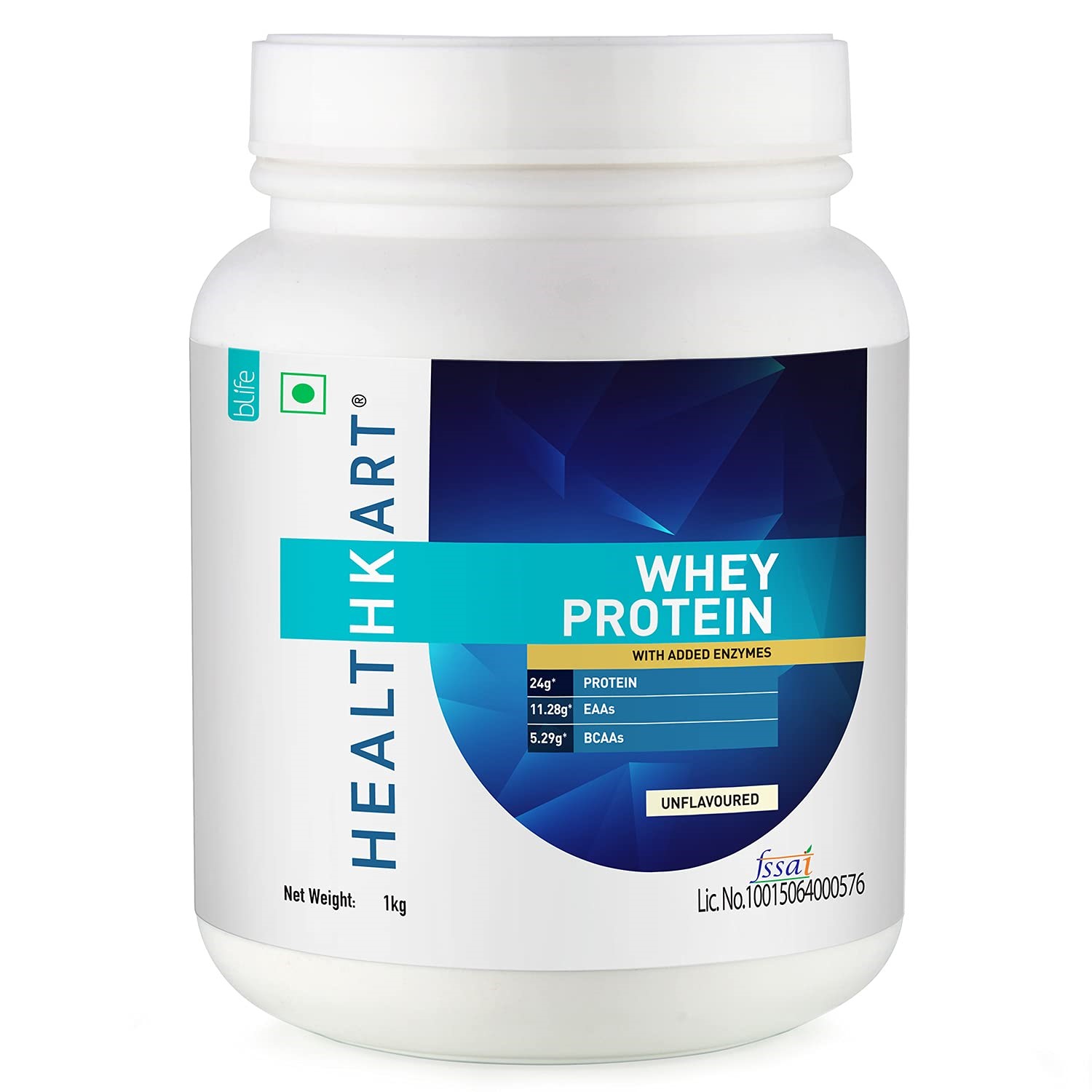 RiteBite Protein Daily Choco Almond, pack of 6
It's important to consume protein every day. If you are a professional then it's difficult to hit the gym on a regular basis or get an essential scoop of protein powder. Thus, RiteBite Max Protein Store brings essential protein bars that contain 10 grams of protein in every bar. The protein bar is designed to give you the best protein without any artificial ingredients or flavors. It is made up of whey protein, casein, and soy that are essential to fuel up your body for energy and a strenuous workout. It is a powerful snack for all health-conscious people who don't feel like to gorging on junk food. You can add it to your breakfast, evening meals, or while traveling. The best part is that it is approved by various dieticians and offers balanced nutrition on the go. You can get this in a pack of 6 at just Rs. 302/- on Amazon.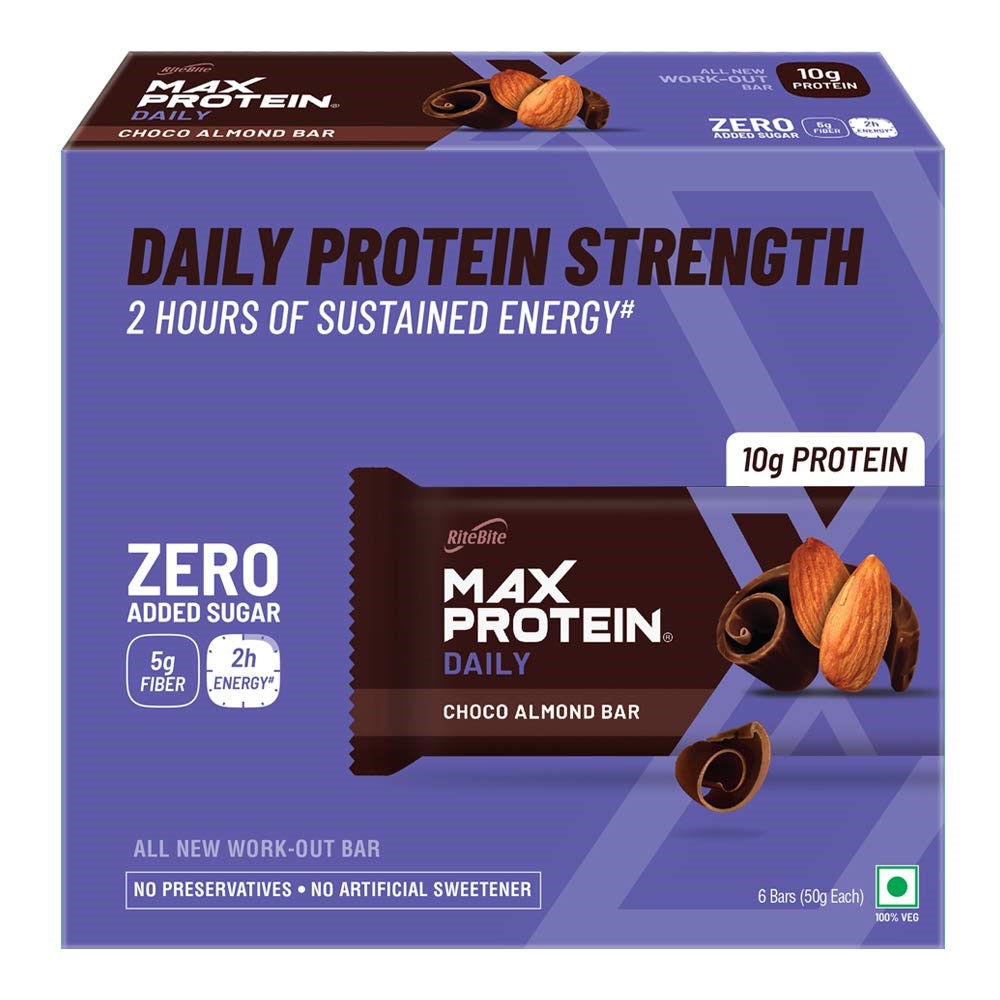 Isopure Zero Carb
It is yet another renowned brand in making protein powders and other health supplements. Here, Isopure is offering 100% authentic whey protein isolate that is considered the finest form of protein. Every 25 grams of serving will give you essential protein, glutamine, BCCAs, and other essential nutrients to pump you with energy. It will help you to build muscles, recover muscle injuries, manage weight, and build muscle health. It is made up of soy lecithin, I-glutamine, artificial and natural flavor, sucralose, xanthan gum, vitamin and mineral, and whey protein. One can get it in multiple flavors and sizes. It starts from Rs 5039 on Amazon.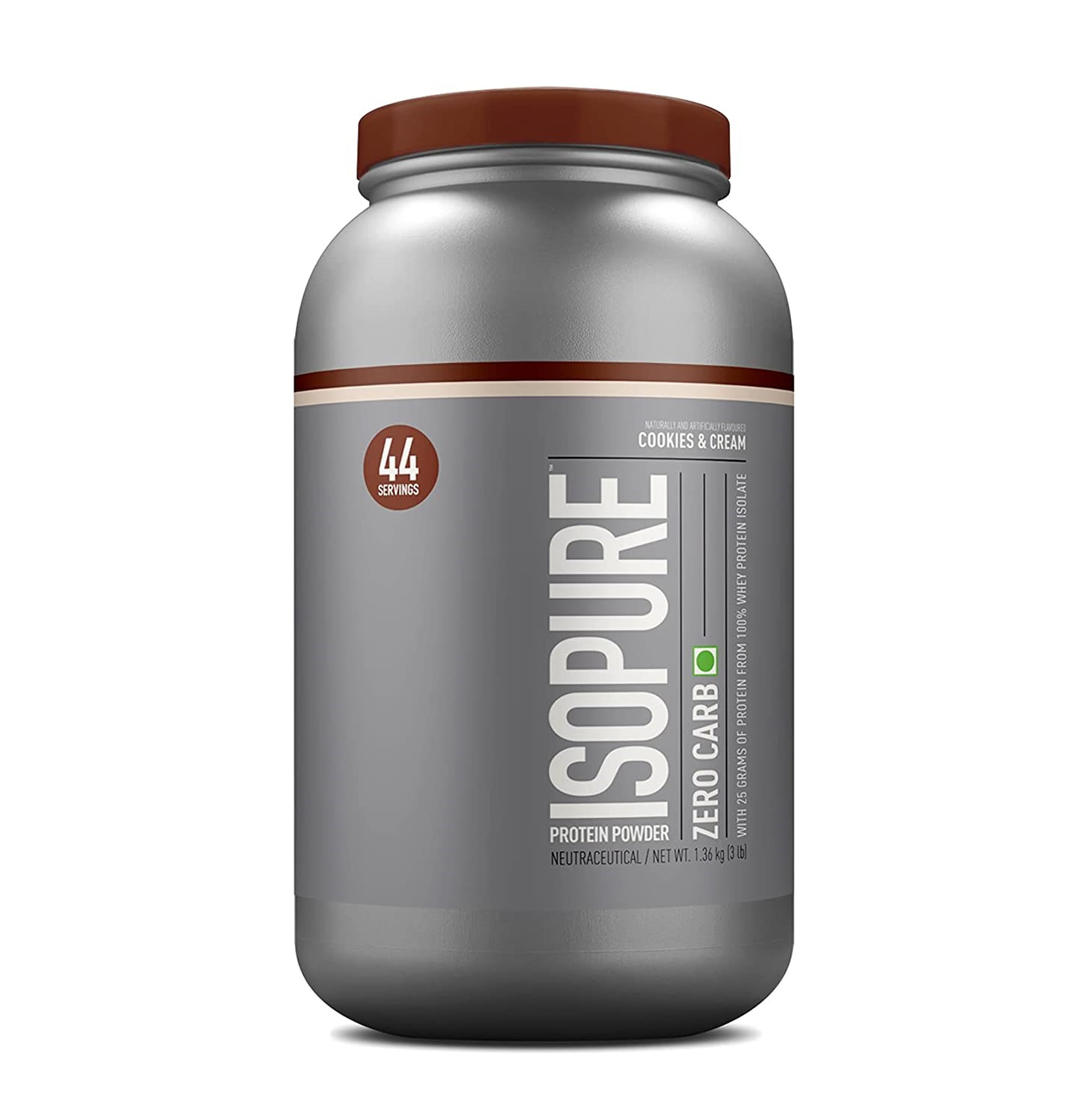 Apart from the above-mentioned protein supplements, you can also check out many more on Amazon at highly competitive prices. Every box/pack is authentic and gives incredible results. Knowing the rising relevance and requirement of protein supplements, Amazon offers all the best protein products and supplements under one roof for all age groups. So, shop for the best protein supplements on Amazon like never before.