Vacuuming is the most hated chore which no one likes to do. The task of vacuuming is very laborious, monotonous, as well as boring. Also, in today's modern society it can be very time-consuming. This is the reason many people have already switched to robotic vacuum cleaners to clean their homes without devoting any time or energy. Robotic vacuum cleaners are tiny, disc-shaped appliances that can make your home cleaning task very sorted. Moreover, they offer the benefit of no manual operation, automatic adjustments to different surfaces, self-charging, low maintenance, can easily fit into tight spaces, and much more.
This appliance is available at every price point you can imagine. But finding the best robotic vacuum cleaner under your decided price range can be a daunting task. However, you can always find the best robotic vacuum cleaners at Amazon. Here are some of the best robotic vacuum cleaners on Amazon mentioned below:
1. ILIFE V5s Pro robotic vacuum cleaner–
This 2-in-1 sweeping and mopping robotic vacuum cleaner is the best choice you can make. It has a powerful suction in its vacuum mode. Plus the mopping system has a smart control water tank. Thus, you get one robot and two options. The features of this vacuum cleaner include an enhanced motor which is quiet yet robust. It easily collects all the debris. The vacuum also has endurance cleaning which lasts around 110 minutes. Along with the robotic vacuum cleaner, you also get one water tank, mop cloth, dustbin, remote control, two filters, 1 AC adapter, cleaning brush, and much more. With a 12 month warranty, its price is Rs.15, 900 after 34% off.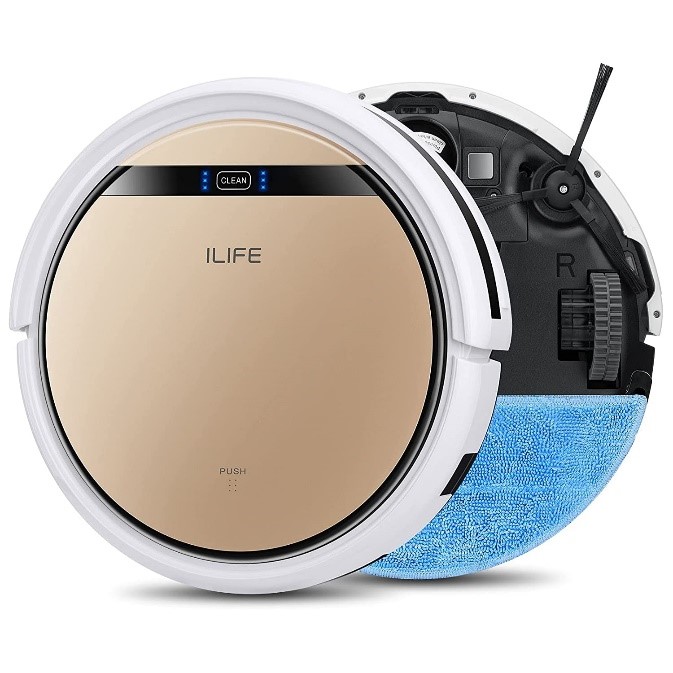 2. ECOVACS deebot vacuum cleaner–
It is yet another incredible robotic vacuum cleaner that delivers a power-packed performance. The ECOVACS vacuum cleaner has a three-stage cleaning mode as well as three-stage mode suction power. Its smart protection design is beneficial in avoiding obstacles and protects the furniture. It has a quiet cleaning mode of about 65.6 dB which doesn't make any noise. Also, it has features like time schedule, large dustbin, automatic charging, app control, voice control, and much more. The vacuum is best suitable for hard floors and carpets. It comes in black color and is available at 54% off which means you can get it only for Rs.12,900 on Amazon during the sale period.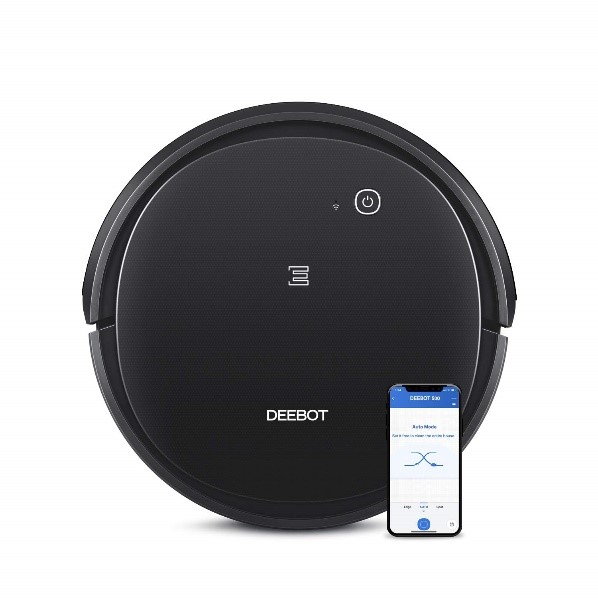 3. eufy RoboVac vacuum cleaner–
The search for a robotic vacuum cleaner can make you go crazy. However, eufy's RoboVac vacuum cleaner can be the best solution for you. It is an 11S slim boost IQ vacuum. The vacuum comes with 1300Pa strong suction and has a quite self-charging feature to keep you calm and relaxed. It comes with remote control and batteries. The weight of this vacuum cleaner is around 5.73 pounds and is suitable for hard floors, hard, and carpets. The price of this robotic vacuum cleaner is Rs.29, 999 after 25% off. It is an apt vacuum cleaner that offers the best performance.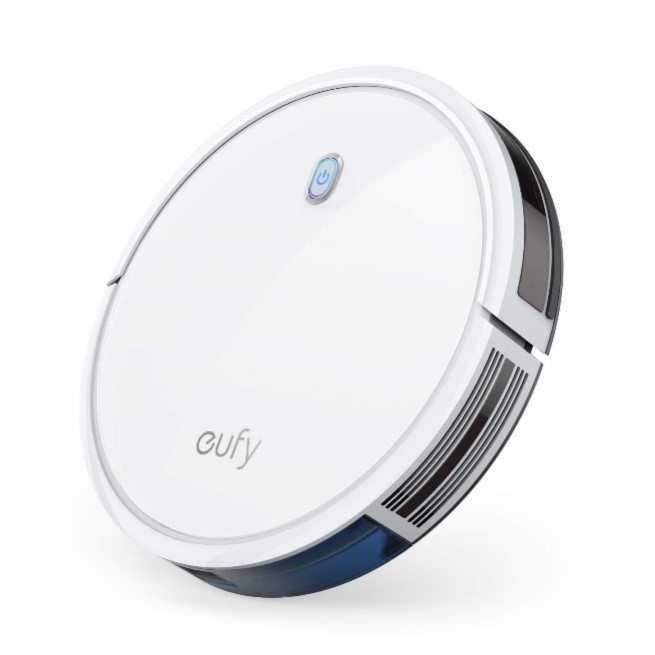 4. Viomi SE 3200mAH vacuum cleaner–
This robotic vacuum cleaner by Viomi is packed with great features. The vacuum comes with robust 2200Pa suction, 3200 mAH lithium battery that can clean up to 2150sqft home in one go. Also, the vacuum has 2 in 1 hybrid tank which can collect dust, soil, etc. It is designed very carefully and offers S and Y pattern mopping which is suitable for Indian homes. With intelligent zoning, automatic recharging, and liDar navigation. It comes in white color and is best suitable for tile, wood, and carpet. One can also control this vacuum with the Xiaomi MI home app. This vacuum cleaner is priced at Rs.23, 999 after a 40% discount. It is the best investment you can make in a robotic vacuum cleaner.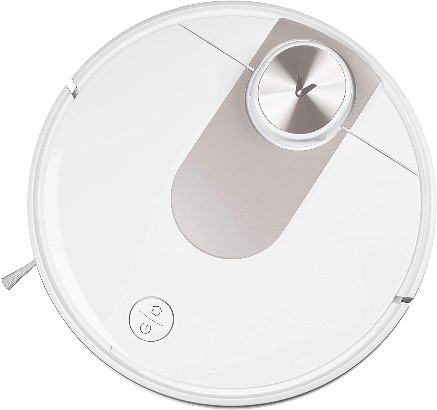 5. Eureka Forbes UV sanitization vacuum cleaner–
Eureka Forbes doesn't need an introduction. The brand is known for its premium range of home appliances. Recently, the brand has unleashed a Robotic 3 in 1 vacuum cleaner that offers you dry suction, mop, and UV action. It comes with smart sensors that can easily detect any obstacle in its way of cleaning. The vacuum cleaner has long battery life with up to 90 minutes of runtime. Its multi cleaning modes such as spiral, random, S shape, or edge cleaning offer you the choice to have intensive cleaning of your home. The vacuum cleaner also comes with a dual cleaning brush for floor surfaces such as marble, tiles, as well as wood. It comes in black color and has a push-button control type. You can purchase this robotic vacuum cleaner at the price of Rs.19, 600.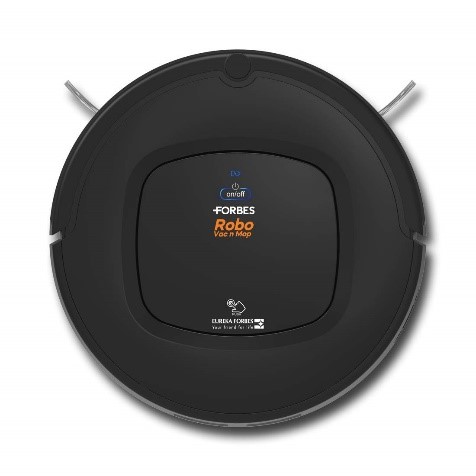 6. SmartAI 2600PA suction visual navigation vacuum cleaner–
SmartAI offers its robotic vacuum cleaner with features like strong suction with 3 levels such as low, mid, and high. It comes with a 2600mAh battery and can run continuously for 90 minutes. The vacuum cleaner has a 3inch height and performs deep cleaning under beds, sofas, and other corners. Its multiple cleaning modes offer great benefits while cleaning. You can also control this vacuum with App and remote control to adjust various things like cleaning modes, water volume level, etc. Along with the vacuum cleaner, you also get a charging dock, remote control, cleaning tools, AC power adapter. It is best for hard floors and carpets and is priced at 19, 900 after a 34% discount.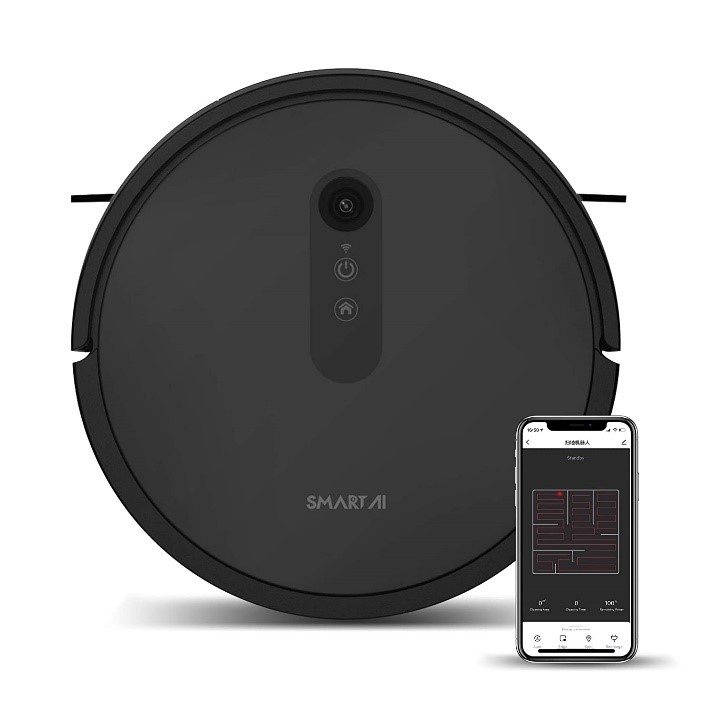 7. 360 C50 robot vacuum cleaner–
The size of this robotic vacuum cleaner is its USP. It is only 3.11 inches thing and has 2600Pa of suction power. The vacuum offers zigzag route cleaning which is created by 18 types of different sensors. Also, it has a 2-in-1 vacuum and mop supported by smart navigation technology. The vacuum comes with a 510ml dustbin as well as 350ml of the water tank which cleans the floor thoroughly. This vacuum cleaner is suitable for the hard floor as well as the carpet. The price of this robot vacuum cleaner is Rs.16, 990.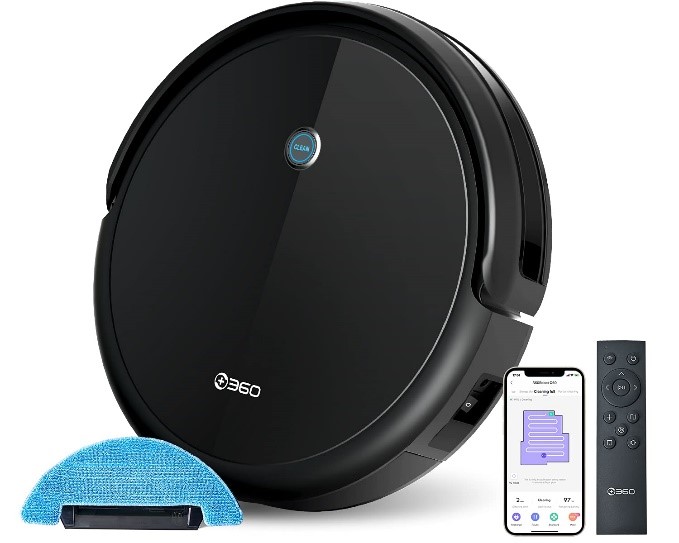 Conclusion
A robotic vacuum cleaner can be a great addition to your house cleaning arsenal as it offers you the time to do things that you enjoy the most. This compact appliance can easily replace your boring cleaning routines. However, to get your hands on the best robotic vacuum cleaner you can simply rely on Amazon. It has some of the premium robotic vacuum cleaners from top-notch brands at discounted prices. Therefore, this can be your best chance to save some money and buy technologically advanced robotic vacuum cleaners like never before during this festive season.